Gibson made
this announcement
a few days back...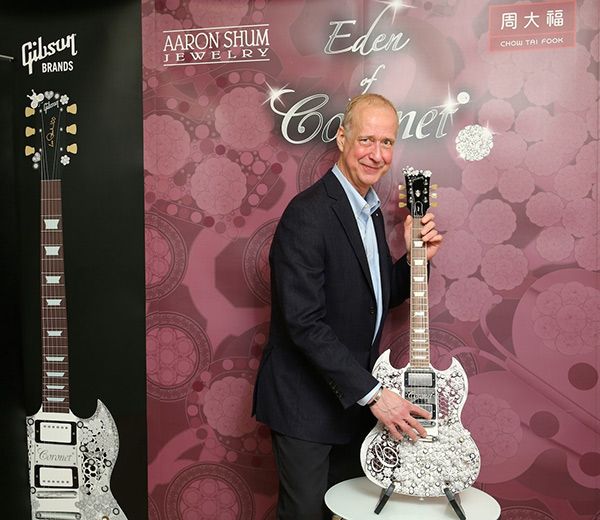 Now... if I had $2,000,000 - which sadly I've not - I've just checked with my bank. They're still laughing btw.... and I could spend in on guitar(s) ... I don't think I'd be buying that.
So here's a game what would you buy instead?
Me... hmmm.... Probably some silly PRS Private Stock 513 to start. An old Strat, early 60s rosewood board, an ES-175 with PAFs, 335?... more likely knowing me a 355 again early 60s preferably or a good modern one.... A Les Paul - a real late 50s? Don't know possibly one or more from the great current custom range a "Gabby" or a "Dutchburst" of the ones I've seen recently.... Maybe that original prototype Custom that sold for $300K recently - that was one of Les's own guitars and whilst not what was claimed a really important piece of history. Or could I get hold of Rory Gallagher's beaten to death Strat? I doubt his brother would sell it but I'd rather spend $2,000,000 on that, rust, worn wood etc. than the jewel encrusted bauble above.
Recently British guitar maker Gordon Smith was up for sale as I
recently talked about
. If I did have $2,000,000 in the bank (they're still laughing btw) I'd have invested in that as a going concern.
Part of me feels if you want a guitar buy a guitar. If you want diamonds - buy diamonds... just saying...